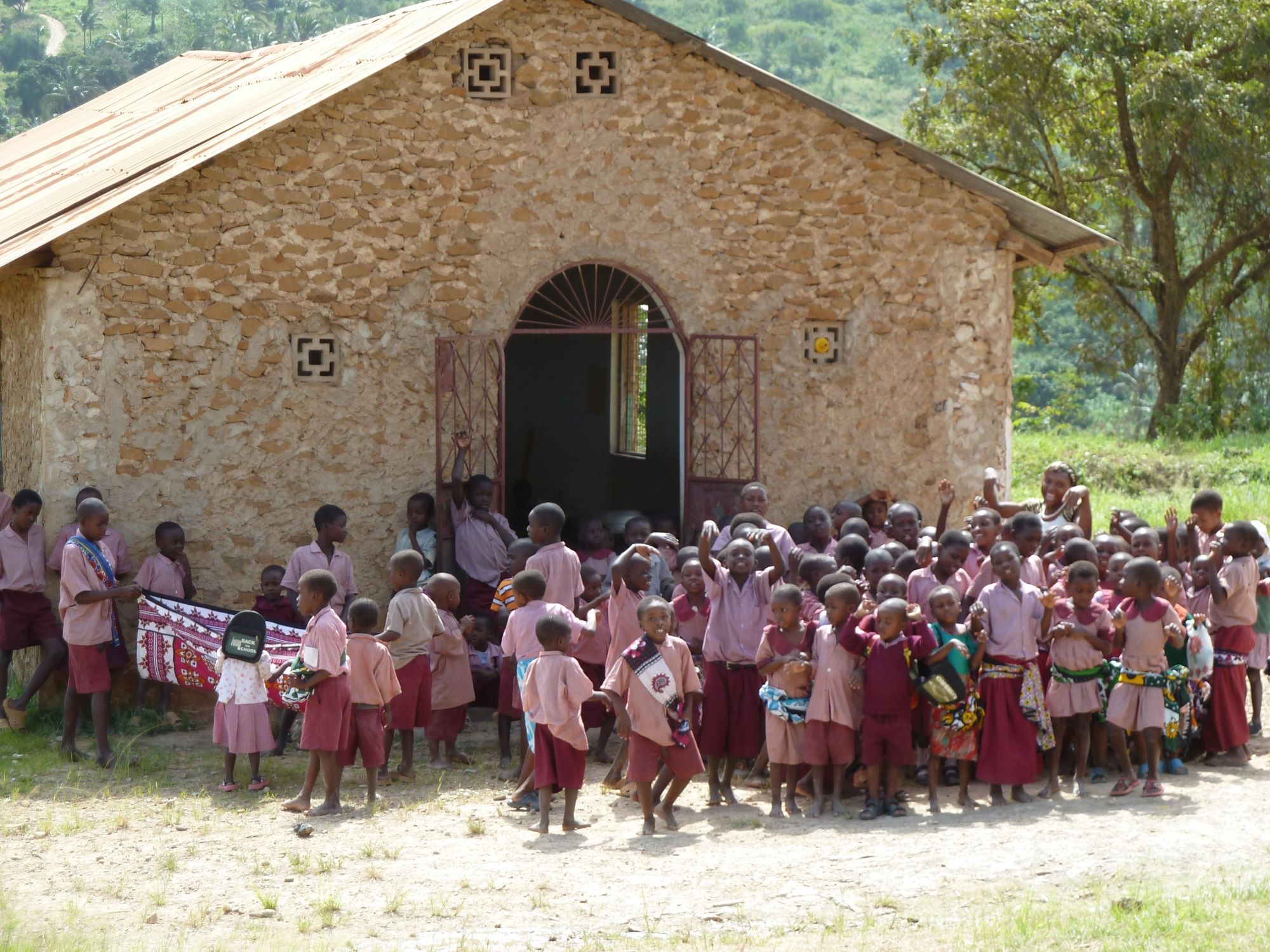 Under the Mango Tree is a small charity... with big ambitions:
to improve the life chances of children in Kambe, Kenya through schooling
to share life stories and build a greater understanding of cultures

The idea for a school in the poor rural Kambe area of Kenya began to emerge in the late 1990s.
Local community leaders, who themselves had not received formal education, began to discuss with the local church leader, Rev Charles Makonde, the possibility of starting a school. The idea was not universally supported and some older residents objected on the grounds that they had not received an education themselves.

Rev Makonde listened and in 2000 a 'school' of sorts did start. Rev Makonde recruited his niece who had received a formal education to start teaching some nursery aged children. The only shelter from the fierce sun was under the shade of an old mango tree.

Later that year a group from Edinburgh, Scotland sent £200 to pay for a tin sheet roof for the old village church building. This building became the first classroom whilst returning to a church function at the weekend but is still used today when needs must (pictured above).
Over the following ten years other buildings were added. The school was embraced by a couple from Durham who helped with funding. Members of the local community gave time and labour and bit by bit some basic infrastructure was provided. The couple from Durham were joined by a group from the Northwich and Winsford area who started to contribute funds to help feed the children with some very basic meals of porridge in the morning and rice or ugali at lunch time. This feeding became, and remains, an important element as children walk long distances to attend school and often come without breakfast or food for the day.

In 2010 Angela and Gordon Atkinson joined a group of people from Cheshire who visited the school; it was to be life changing experience for them.

By mid-2012 ideas to provide support in a more structured way were discussed and Under the Mango Tree was registered with both the UK Charities Commission and HMRC (for gift aid).

A key principle of the charity is that 100% of money raised is spent on school projects
(All charity running costs and visits by are privately funded by trustees and volunteers)
The school, referred to as Timboni School, Kambe, operates under a Christian ethos but there are no restrictions with respect to which children can attend. The school community is made up of Christian, Muslim or no faith children; they operate as a single school family.