Two more classrooms built - 2019
In 2016 and 2017 Under the Mango Tree funded the building of two ground floor classrooms. These were designed and built so that two more classrooms could be built above to serve as a first floor. The first floor rooms were to be built once funding was in place and school pupil numbers increased.
The criteria was met in 2019 and funding, largely due to a specific generous donation, enabled the completion and furnishing of the new rooms.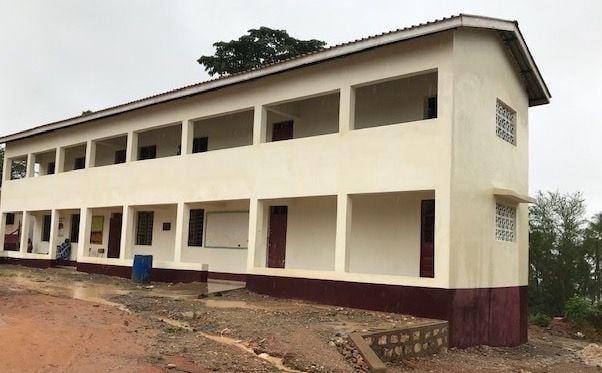 New toilet block for older girls - 2019
The challenge 2019 was to build fit for purpose toilets suitable for older girls and women. There is an abundance of evidence and international reports showing that encouraging girls in remote rural areas like Kambe to stay on in school provides benefits to the individual and to the well-being of the whole community.
At present the only toilet facilities for all the girls and women teachers are unpleasant and basic.
Many older girls lose school days due to the issues with dealing with personal hygiene and it's believed this is the reason why some older girls give up on school completely.
The funding target was £10,500 to build cleaner toilet and washing facilities and this project was fuuly funded and completed by July 2019.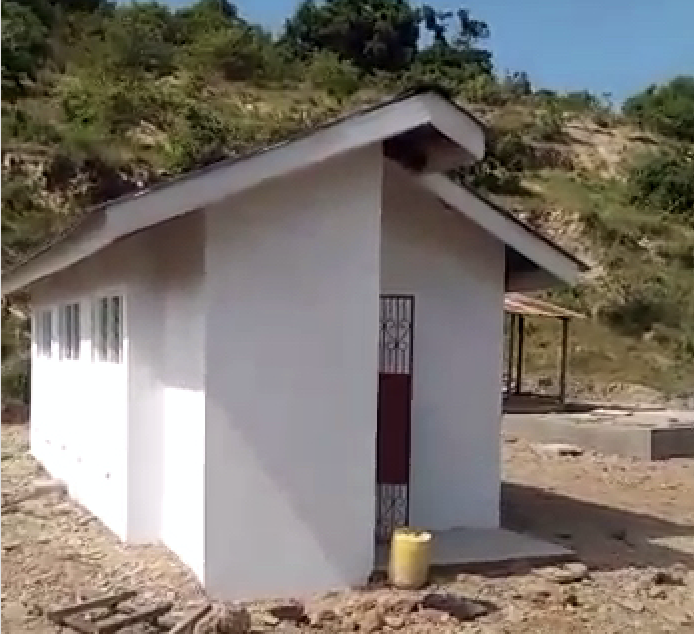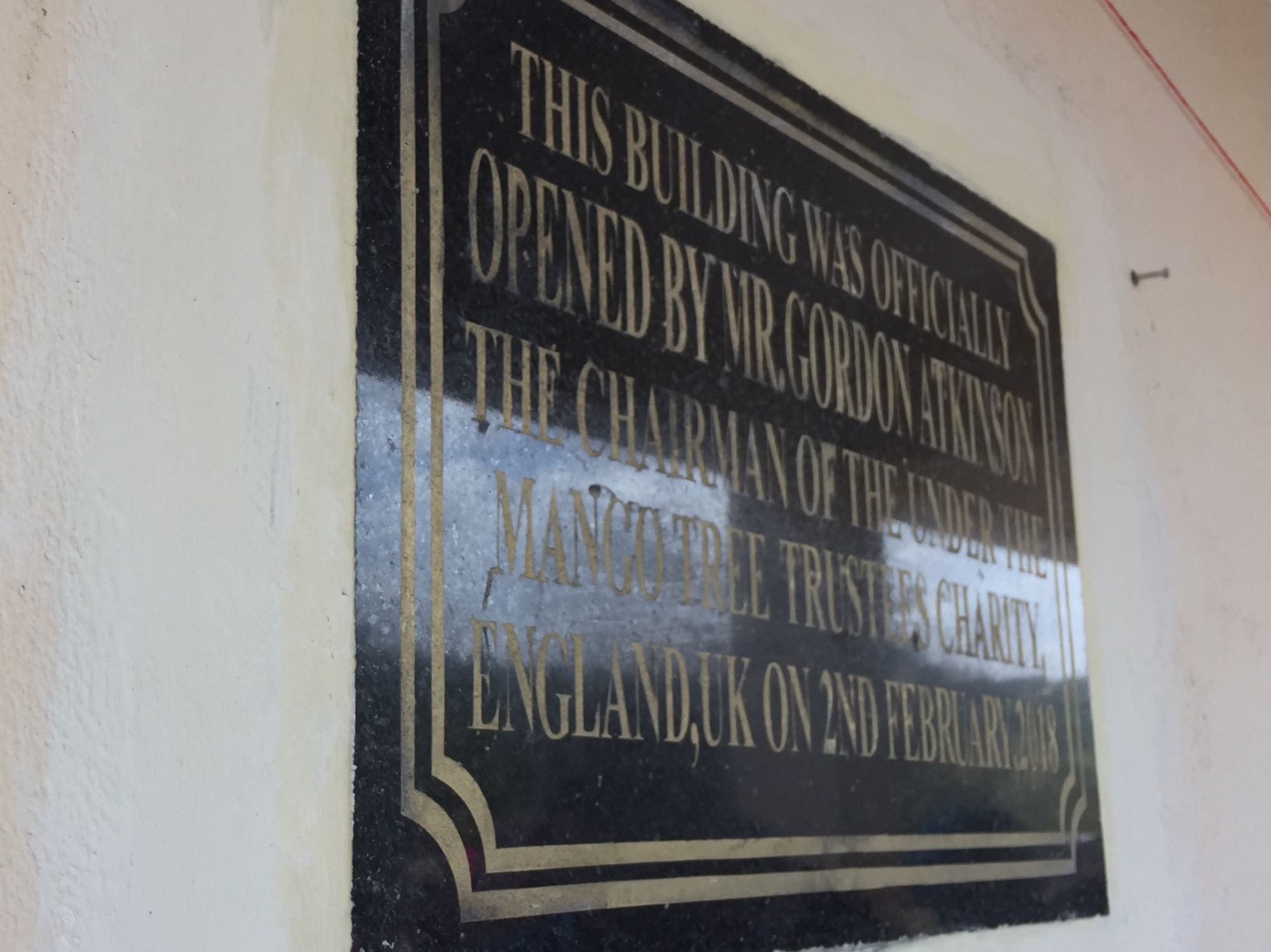 Every penny raised is important and what an amazing transformation the funds have made to areas of Timboni School and the lives of the children over the last ten years particularly.

Like the new third classroom built in late 2017 and opened officially on a trip by UK Trustees and supporters in February 2018.
2018 also welcomed the provision of a safe play area for the younger children with bright equipment to have fun on.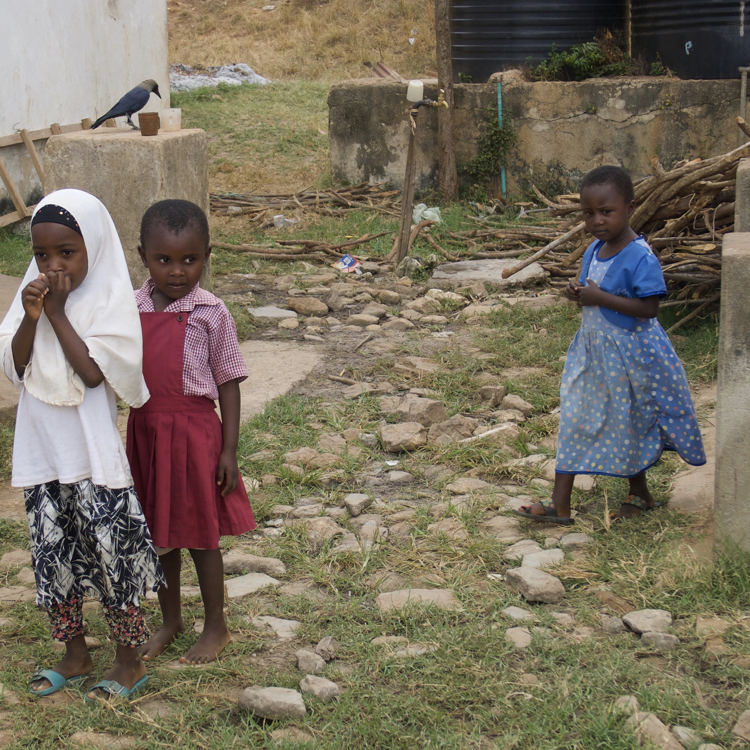 Clean water
This standpipe was the ONLY water tap in the whole school. The ground around the tap was wet and a breeding ground for mosquitos and bacteria. Many children do not wear shoes adding to the risk of disease transmission.
In 2018 a three-tap water point was installed and waste water is drained away from the school site.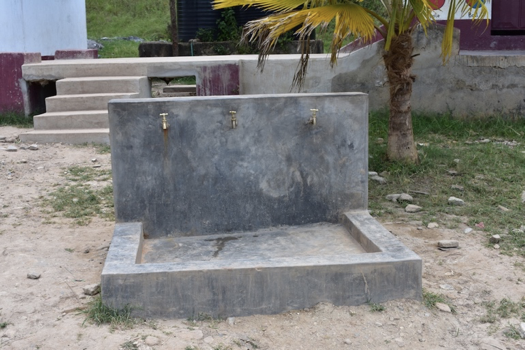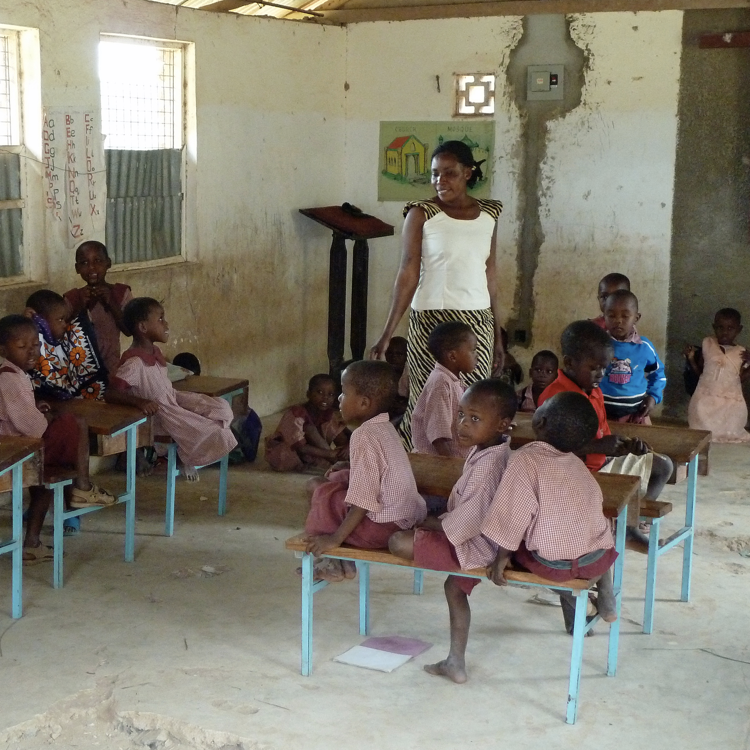 Improved learning environment

This was the Nursery 1 classroom in 2010, catering for the very youngest pupils and giving them their first taste of education; note the poor build quality, insufficient furniture, a lack of stimulation and equipment.
...but after funding, the same classroom in 2018. There are painted walls, securely barred windows and a lockable door to keep everything safe. The children have a desk and chair each, books, pencils and bright wall charts to engage their minds.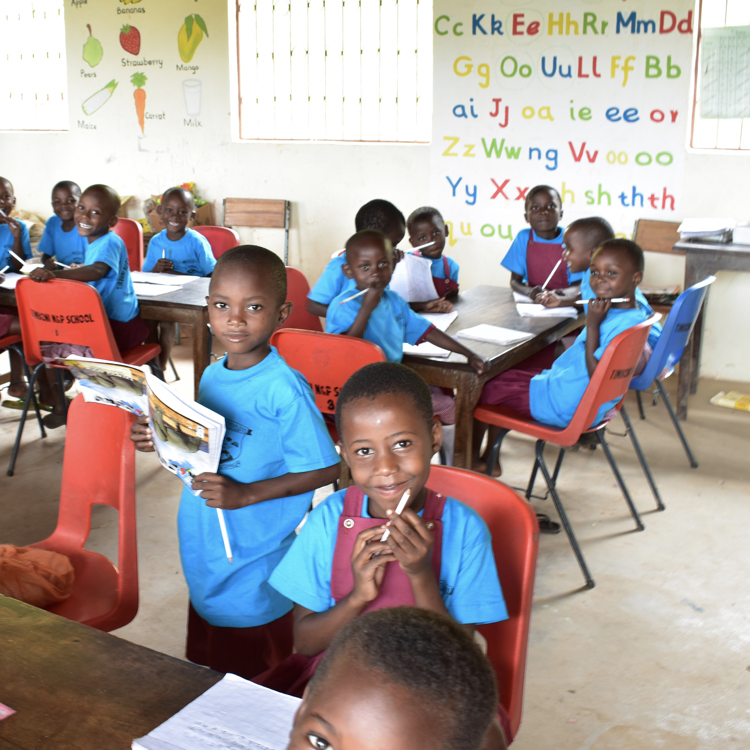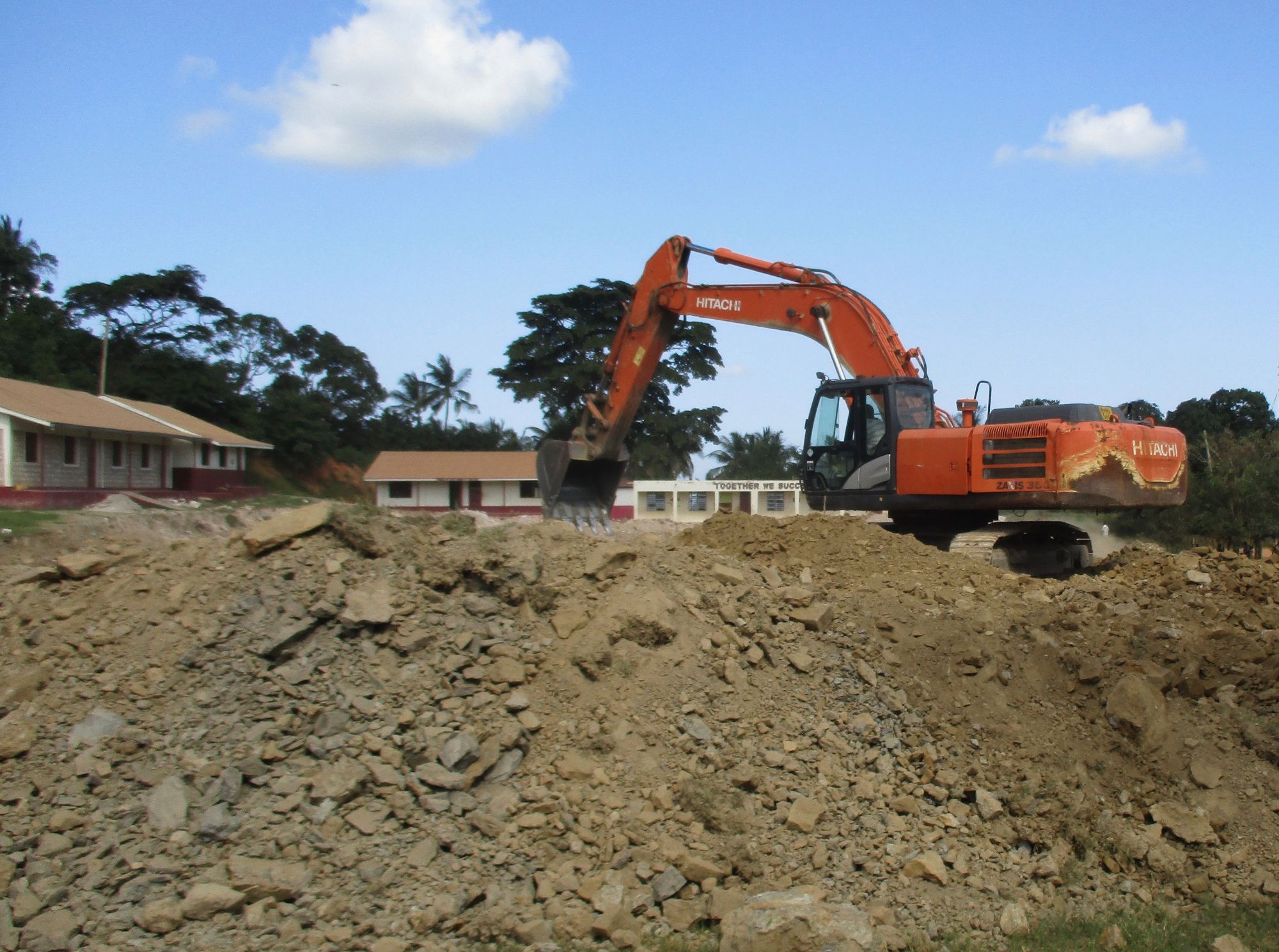 Playing field

The school is built within a disused quarry meaning the ground is rocky and uneven and games were difficult to arrange.
Due to a generous specific donation, a playing field was established in 2018.
This has transformed the look and feel of the school ensuring that the community remains proud of their thriving school.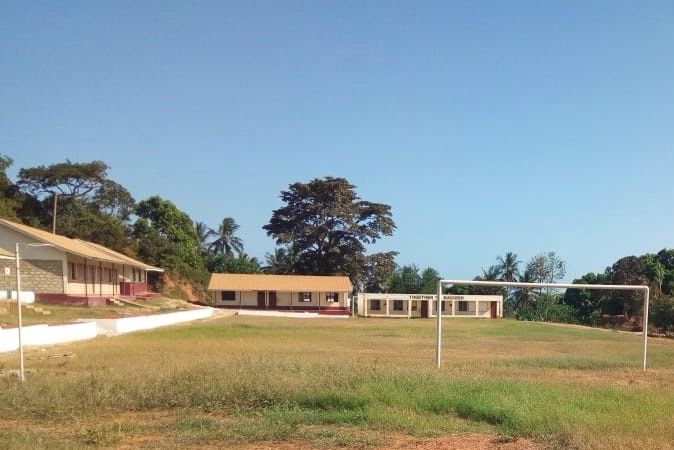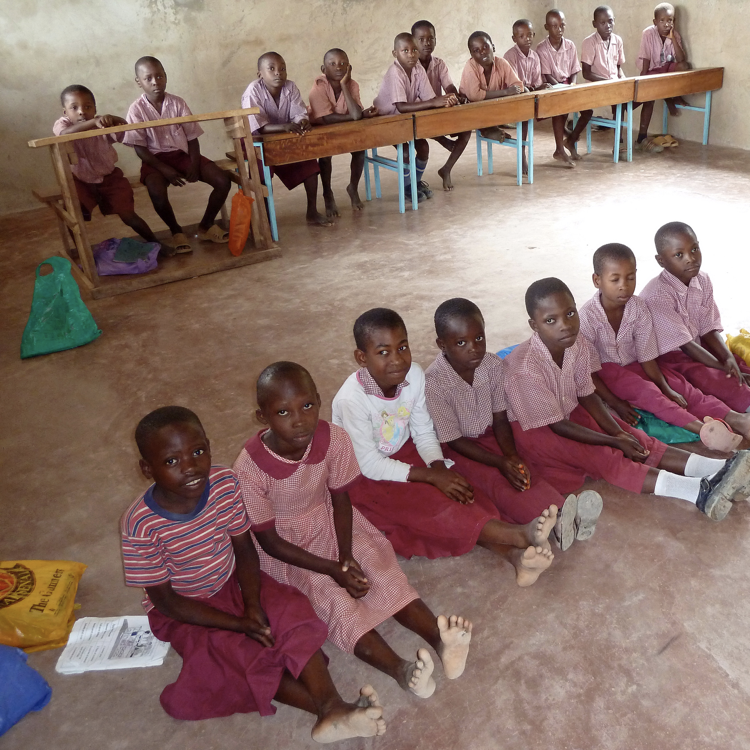 Desks for all
In 2010 there were very few desks and these were all used by boys – no girl had a desk.
In 2018 all GIRLS and BOYS have desks.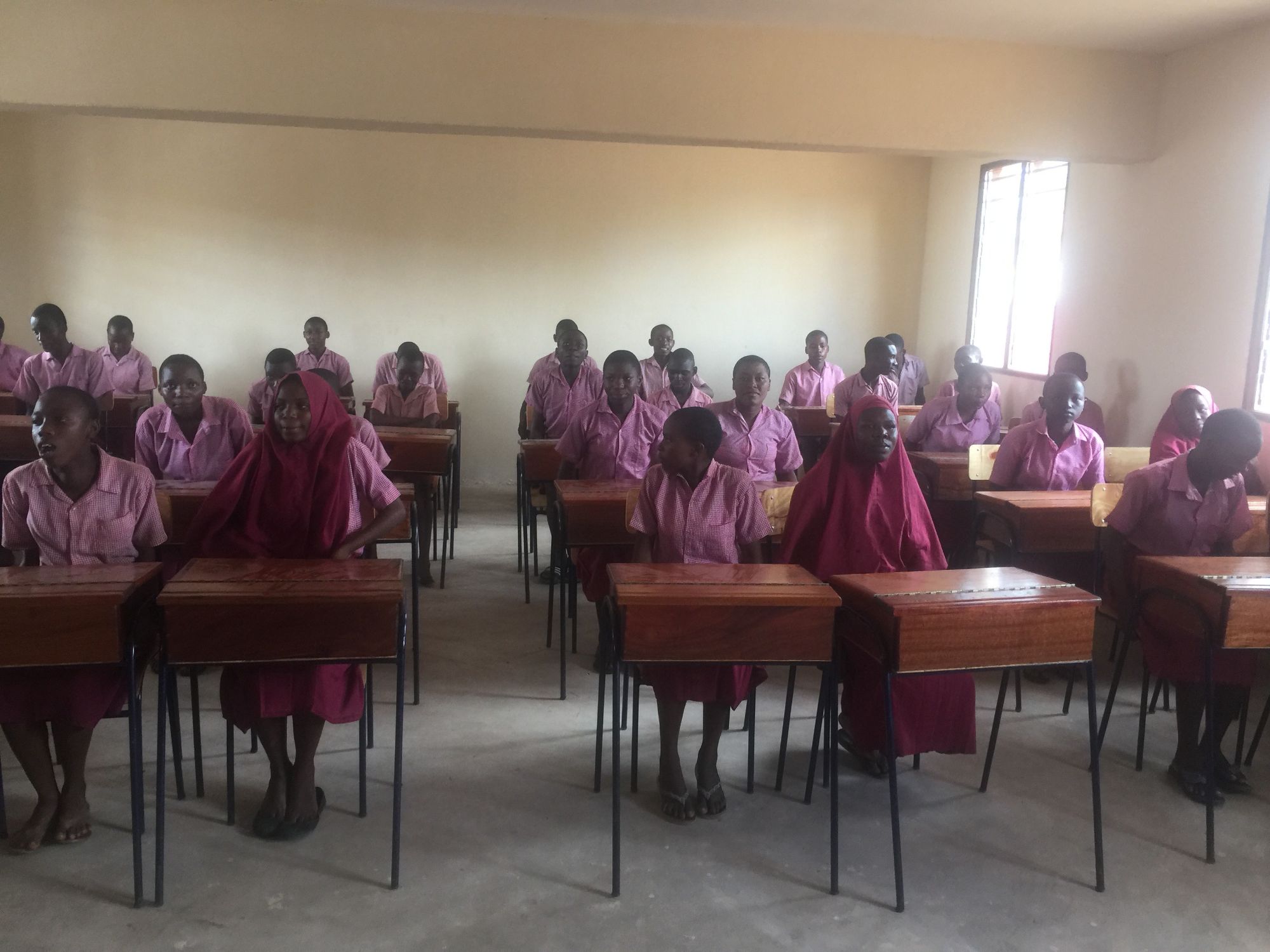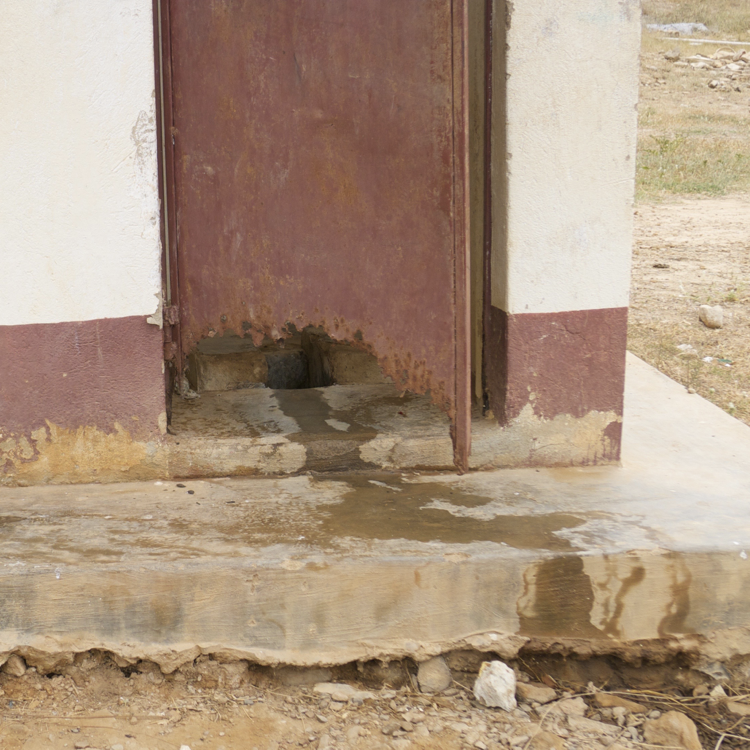 Toilets for privacy and safety

These were the girls' and women's toilets in 2013 - an insecure door in public view with insanitary provision.
In 2015 significant improvements were made; there is privacy and security now. Nevertheless, more more improvements were needed, especially for the older girls.
The new toilet block was fully funded by our supporters and built in 2019 (see top of this page).
THANK YOU