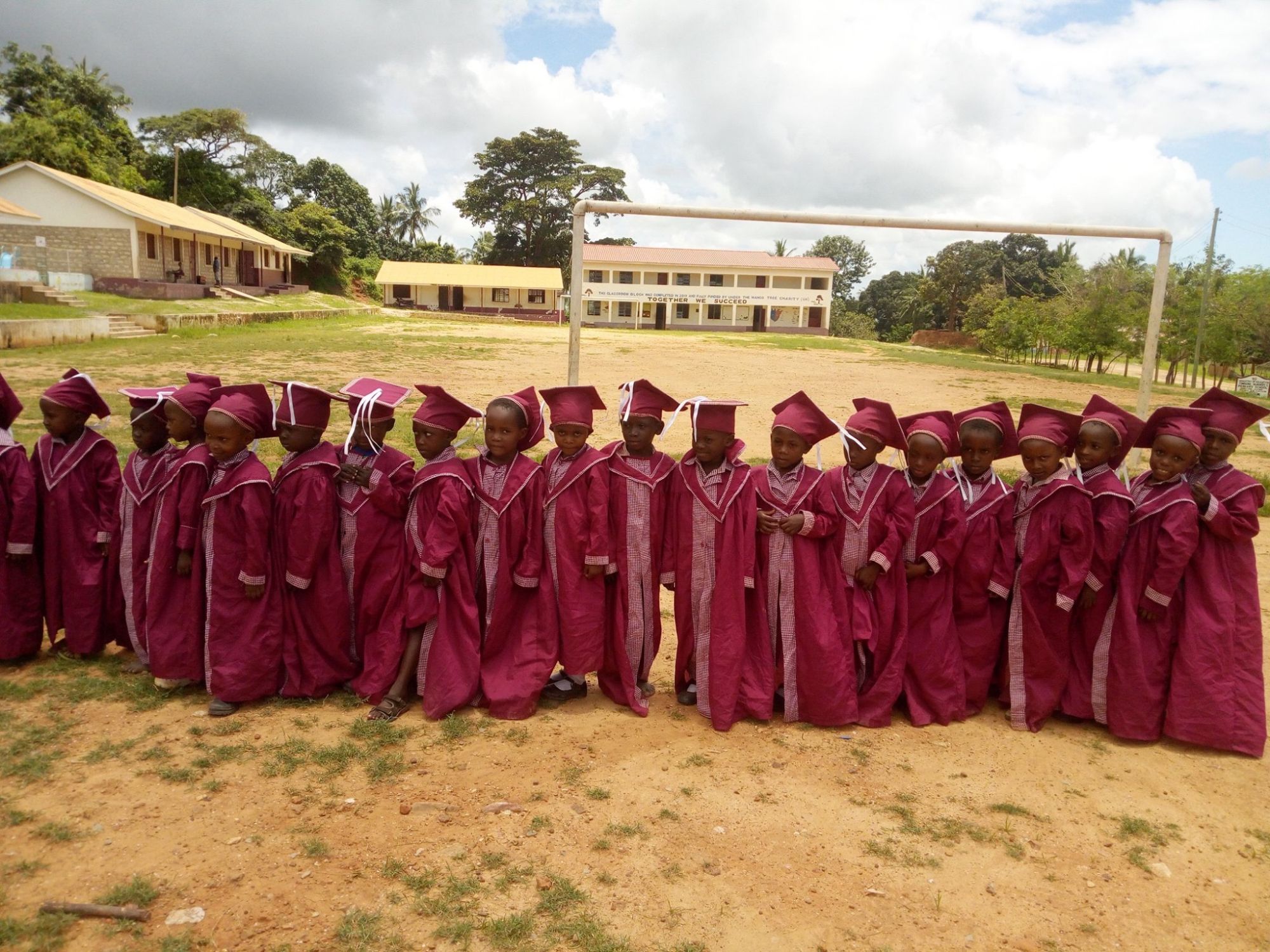 Further developments
Since the formation of Under the Mango Tree in 2012 and the subsequent dedicated support given to the school children of Timboni, we are beginning to see flourishing children graduating from primary education.
However, what happens next?
For many children from this community secondary education was and continues to be impossible. Either families are simply unable to find the money for school fees or the children are not sufficiently well educated to meet even the minimum selection criteria for entry to secondary school.
We are delighted to report that thanks to the dedicated support of Under the Mango Tree's funding of extra teachers, buildings, feeding programme and resources, the quality of learning in Timboni Primary school is allowing more and more children to achieve the necessary standard to join a secondary school.
In 2021, seven children, both boys and girls, are getting some support for secondary education from the charity's supporters and it is an area of work we foresee developing further.
There is an abundance of evidence and international reports to show that encouraging girls in rural areas like Timboni to stay on in school benefits the health and well-being of the whole community, not just the individual.
Generous supporters are already sponsoring bright girls from Timboni Primary through the four years of secondary education at Ribe Girls boarding school (www.ribegirls.sc.ke). Boarding at school is the only option for rural communities that do not have ready access to senior education.
Fees are around £500 per year and we want to promise any young person we support that they will have funding for the full four years. We don't want to start something we can't finish.
This means we are seeking to raise funds to secure the full four years education for each child, bringing the cost of the Scholarship to around £2,000. This cost is impossible for local families to meet and without the sponsorship, girls are unable to progress in education.

If you would like to help in this way please click HERE to contact us.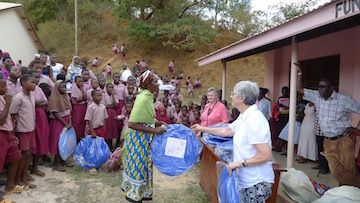 Mosquito Nets - Annual Appeal
During 2020 and 2021 Coronavirus was the World Wide overriding health topic. However in the area of Kenya where Timboni school is located malaria remains a killing disease (in addition to Covid 19). Children are routinely at risk from mosquito bites and subsequent malarial diseases. Bites can lead to chronic illnesses, lost months from school and, very sadly, sometimes in death.

A mosquito net can save families from these horrific consequences and, if purchased locally in Mombasa costs around £4, not much more than a cup of coffee in a UK coffee shop.
Under The Mango Tree has been supplying nets for all pupils and staff for a number of years but it is an ongoing challenge. We now need a re-supply to ensure that every child and every member of staff at Timboni school has an effective mosquito net.

The target for 2021 / 2022 is to raise a further £1,500 specifically for mosquito nets.
If you would like to help please just get in touch or click HERE to take you to our funding page.