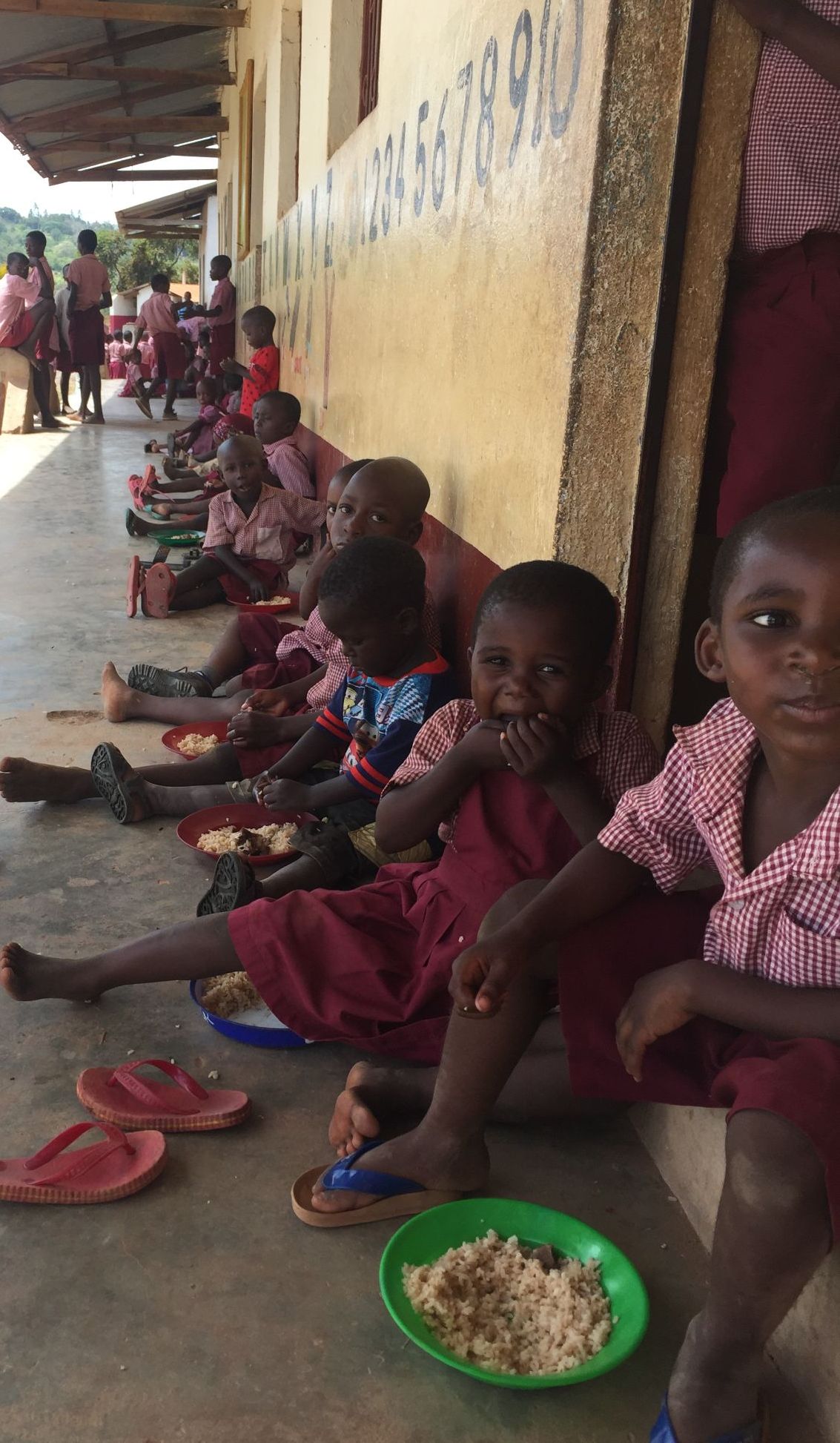 ...TO FEED MINDS
Following significant changes to the education system in 2018, all primary schools were directed to send the oldest children in the school at age12 years old to high school or technical school, following successful completion of the Kenyan Primary School Leaving Certificate. However, in 2018, when the changes were announced, there were still almost 70 children in the 12-18 years age range, thus causing significant difficulties for both the school and pupils in attempting to push these pupils through the leaving exam. Delays in learning have been historically high, usually caused by missed schooling (pupils needed to help at home with care or work) or a late start (reluctance to send children to school).
Under the Mango Tree recognises that there continues to be ongoing challenges for both teachers and pupils. Funding has been in place for three teachers for a number of years and this was increased to six teachers in 2019.
If you would like to help fund the cost of teaching provision for the children please click HERE
... TO GROW BODIES
Timboni School has a feeding programme.
Under the Mango Tree has been providing support for the feeding program for many years and substantially increased this support in 2018.
In 2021, around 350 children were given a breakfast of porridge followed by a lunch around 1pm. The school day starts at 7am and many children walk long distances, often in bare feet, so ensuring the children are fed and energised is a priority.
Once school finishes around 5pm, the children walk home again. Often children can be seen carrying their younger siblings wrapped on their backs.
If you would like to help fund the cost of our feeding programme and support the teaching provision for the younger children please click HERE
Nets for Nets
During 2020 and 2021 Coronavirus was the World Wide overriding health topic.
However in the area of Kenya where Timboni school is located malaria remains a killing disease (in addition to Covid 19). Children are routinely at risk from mosquito bites and subsequent malarial diseases. Bites can lead to chronic illnesses, lost months from school and, very sadly, sometimes in death.
A mosquito net can save families from these horrific consequences and, if purchased locally in Mombasa costs around £4, not much more than a cup of coffee in a UK coffee shop.
Under The Mango Tree has been supplying nets for all pupils and staff for a number of years but it is an ongoing challenge.

We now need a re-supply to ensure that every child and every member of staff at Timboni school has an effective mosquito net.

The target for 2021 / 2022 is to raise a further £1,500 specifically for mosquito nets.
If you would like to help please just get in touch or click HERE
Nets for Nets Campaign: When filled with 20p pieces or other small silver coins the content of each bag will purchase up to three mosquito nets.
Please let us know if you would like us to send you any small net bags - contact us HERE